There is no aspect of marketing that we can't handle…. Many on our team have worked together for over fifteen years. Collectively we possess years of marketing experience and have worked with the best specialists in the country. When required, we call them in to assist us on projects where they may have more specialization in a particular industry. We don't specialize in just one type of solution (or approach), as client's needs are as varied as the customers they attract. As a Media firm we are highly skilled at sourcing, negotiating and budgeting for the most cost effective suppliers on behalf of our clients.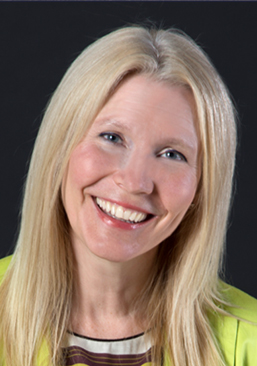 Mari-Lou Nidle
Principal | Integrated Media & Marketing Strategist
Passionate about assisting start-ups to corporations with The Big Picture Strategy– "Which direction is your ship sailing? How are you going to get there and what are you going to tell the world when you do?"
Mari-Lou has thirty years of marketing and media expertise and three business-oriented degrees that contribute to her strategies being profitable. She has two decades of experience as a Corporate Marketing Director, a Principal of her own Marketing & Media firm, a Global Media Manager and a Manager for Canada's largest entrepreneurial program.
MORE...
Mari-Lou loves targeting markets and creating and servicing customer needs. She has managed multiple marketing/advertising budgets in the millions of dollars and takes pride in negotiating and stretching every client media dollar for the most value. She has been on both sides of the negotiation table as a buyer and seller of marketing and media services, and has taught and consulted at some of the largest educational institutions and corporations in the Lower Mainland. She has worked in North America, Asia and Europe in the Marketing industry, and has a passion for assisting foreign businesses to grow their Canadian markets. She puts a lot of emphasis in her marketing practise on integrity, sustainability and social purpose.

UP CLOSE & PERSONAL...

Mari-Lou is very approachable! She believes everyone should be an entrepreneur and do what they love. She likes restoring heritage homes and collecting antiques, and has a constant revolving door of clients, guests, her teenagers, their friends and many adopted animals and international students. She enjoys both fitness and wine, although not at the same time. She appreciates new recipes, slow-food, and large diner tables full of people that inspire conversation. She travels extensively through home-exchange and loves spending time in the village markets and connecting with entrepreneurs around the world.

https://ca.linkedin.com/in/marilouinhousemedia
mari-lou@inhousemedia.ca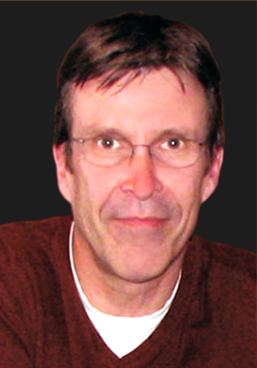 Terry Hill
Creative Director | Brand | Identity | Packaging
Your brand identity is what your customers see first and remember, so you've got to stand out from the pack. Whether it's your packaged product, store front, fleet vehicles, or your website, these are your calling cards to engage customers and make sales. Terry brings over 20 years of experience as a senior designer, brand strategist and art director, creating independent private label brands, packaging and merchandising for major international retailers, as well as B2B companies and industrial manufacturers.
MORE...
Terry brings to your project a wealth of industry knowledge, marketing intuition and insight. Throw in his great sense of humour and affable personality, and there's lots of laughs to go along with his genuine passion for helping you with your business.

Terry has developed private label packaged goods, point of sale and support collateral for major retail giants including Canadian Tire, Costco, and Home Depot. He's also created design and packaging solutions for established brands; Honeywell, WorkForce, American Standard and Martha Stewart Living to name a few. Whether he is working with established small and large businesses or startups, in both Canada and the U.S., Terry's level of experience, attention to detail and passion for great design has created lasting relationships with several clients. Whatever the business or product, from hardware to software, home décor to home improvement, food and beverage, wine and spirits, music and entertainment, he has cutting edge design solutions to help your company get to the next level, attract customers and increase sales.

LIKES TO PLAY WITH TOOLS...

When not in front of his design tools, Terry has the power tools out, repairing, renovating and remodeling the 1970's South Surrey bungalow he shares with his wife, Donna. A health & fitness kind of guy, you'll find him in the gym at least three days a week. But after all that work, there's always time to enjoy a cold brew and BBQ up some tasty bites on the deck. Weekends are made for concerts, movies, hiking, brewpubs and road trips to Seattle and Portland, to try the latest culinary treats and craft beer offerings of the Pacific Northwest. He's passionate about all things design, as well as music, the arts, hockey, architecture, photography, cinematography and travel. A frustrated writer, he's picking away at learning to write his first screenplay, and as a former drummer, contemplating picking up the sticks again or maybe even learning a new instrument.

terryhilldesigns.com
www.behance.net/terryhill
https://ca.linkedin.com/pub/terry-hill/21/326/570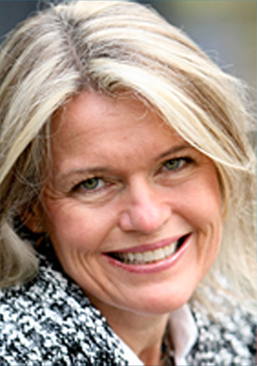 Ivana Misci
Brand & Marketing Strategist
Ivana started out in marketing the day she graduated from high school – it has been her sole career path and focus and she has never looked back. An accomplished marketing consultant & strategist, Ivana has more than 25 years of experience building brands and driving sales for some of the world's most innovative and successful companies. Her achievements in the area of market research, web development and digital marketing, including email, ecommerce, online advertising and search engine optimization, are a significant asset to her clients for increasing branding awareness, web traffic and ultimately sales.
MORE...
Ivana is a doer, digging deep, thinking big and working hard to get things done better and faster. She brings passion, enthusiasm and most importantly fun, to every client relationship and project, working as a team member toward the common goal of success. She holds a BBA from Simon Fraser University (BC) and an MBA from Stanford University (CA).

PERFECT SPEED

An outdoor enthusiast, Ivana uses every spare minute to run, hike or bike in the trails. She is passionate about health and fitness and loves watching her kids compete in swimming, water polo and soccer.

https://ca.linkedin.com/in/ivanamisc
mintmarketingworks.com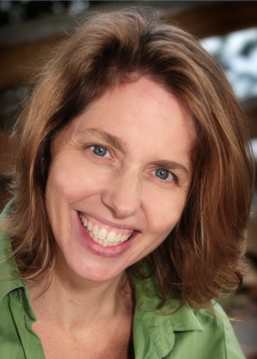 Susan Jarema
Website & Sales Strategist
Susan helps entrepreneurs and companies increase their web presence, online reputation, share their story and engage digitally. She has managed hundreds of web projects including custom designed sites, ecommerce, communities, portals, exchanges, membership sites, mapping and web apps. She emphasizes good SEO site structure, navigation, user experience, conversions, tracking and building an authentic brand, all with a ROI. She can help her clients choose the right strategy to build quality leads that convert into profitable sales.
MORE...
Susan has been in marketing and sales for over 20 years, built several businesses and helped in the launch of hundreds of new ventures. This experience is demonstrated in her creative approach to marketing, alliance building and her ability to grasp the big picture and break it down into actionable tasks. She is both strategic and tactical. Susan understands the sales process and how to integrate this into marketing assets and campaigns that progress the sales cycle and build trust.

Susan is co-founder of AIMS: Agile Integrated Marketing and Sales, a program that integrates Marketing and Sales functions within your organizations so they are able to improve lead generation techniques and conversions at all touch points. Tracking and feedback loops are built into the system to speed up reaction time resulting in a better customer experience, trust and higher sales (or sign-ups, funds raised etc).

Susan loves working with new start-ups or new product launches for online products especially SaaS requiring B2B and B2C marketing. Her combined experience in software product development and online marketing is a unique asset that can help bring a successful product to market quickly.

Her goal is to have her clients smiling at the end of every project.

SOCIALLY SPEAKING

Susan's aspiration is to help her clients achieve their dreams with respect and compassion for our world and its people. She continually strives to build awareness and move towards more sustainable business practices. Susan actively volunteers her time and donates money and resources to conservation and sustainability based projects in her community.

https://ca.linkedin.com/in/susanjarema
newearthmarketing.com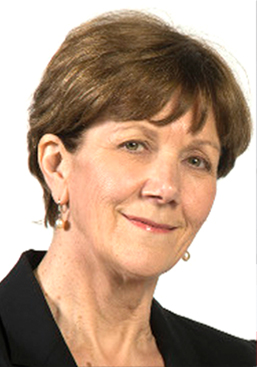 Gail Tibbo
Research | Market Intelligence Strategist
Gail works with companies to help them know more, know better. Her work gives her clients fresh insights into their customers, their perspectives and their pain points. Using customer, competitor and market intelligence, she empowers companies to market smarter and more strategically. Market and consumer knowledge is key to a vibrant and profitable future.
MORE...
She has done research globally, and has taught her ideas and methods to clients, businesses and marketing students. Gail is intellectually curious, never satisfied with 95%, and very innovative. Her background includes the United Nations, a national market research firm, Statistics Canada and numerous universities and colleges. She has been a leader in the market research and intelligence field for many years. Her work is characterized by being easy to understand, easy to implement, actionable and results-driven.

Gail works with companies to determine what information they need to be successful, and how to acquire it in the most efficient and effective manner. When market research, market intelligence, consumer savvy and competitor understanding are all looked at together, actionable strategies can be created. As market research has evolved, Gail has developed techniques and tools to ferret out nuggets of intuition that make the difference in developing clear, actionable and compelling marketing approaches.

Making market research simple and understandable is what Gail does best. She truly partners with clients, guides them to determine what information they would benefit from, and gives them the best (yet cost-effective) methods for doing so. She transforms the insights that she delivers into a competitive advantage, and she integrates the results of her research and intelligence to give KNOWLEDGE - a clear picture of what the company needs to know, without jargon.

IN A LANGUAGE CLIENTS UNDERSTAND...

Gail speaks fluent Spanish and passable French, and has been an entrepreneur for most of her life. An avid foodie and wine aficionado, she loves to eat her way across culinary and wine-renowned countries, and delve into their culture through her language skills. Gail is a gifted public speaker and educator who can make even the most difficult subject entertaining and has clients and marketing students around the world who appreciate her mentorship and inspiration. She is an accomplished singer, chef and cyclist, and she has been known to try flamenco dancing.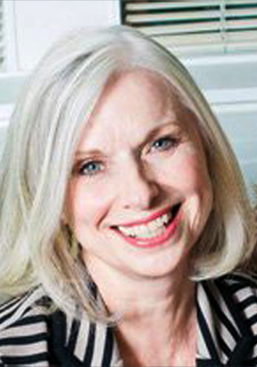 Mikki Herbold
Photography | Media Specialist
Mikki combines her background as a Media Technology Specialist with her photography which includes people, nature and commercial products. She has worked as a photographer for thirty years and is quite passionate about getting the client exactly the look they want. Mikki has taken most of the non-stock photos on the InHouse website.
MORE...
Her clients include, higher education institutions, ecological and conservation studies, advertising firms, retail advertisers and wedding parties.

PICTURE PERFECT...

In her spare time, Mikki donates her photography services to agencies and events for women and children and loves to photograph the, animals, people and community of her Strathcona neighbourhood in Vancouver.

LinkedIn: https://ca.linkedin.com/pub/herbold-mikki/6b/4a3/39a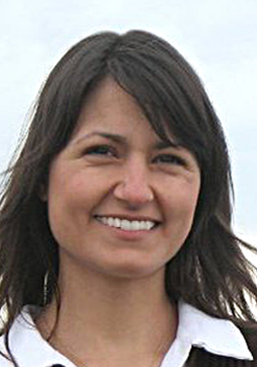 Richelle Giberson
Sustainable Marketing | Identity & Design
A seasoned designer with eighteen years of experience, Richelle is passionate about using communications to inspire positive change in consumer behaviours and perceptions. She embraces the concept of a more environmentally conscious world and works tirelessly towards that goal by helping businesses establish sustainable marketing practises. Direct and to-the-point, Richelle has a knack for taking complex information and making it easy for others to understand through graphics.
MORE...
Richelle's early career was spent in the retail sector, communicating with consumers and suppliers. As she advanced in her career to hold a position supervising the marketing team at a large national corporation, Richelle became aware of how significant an impact one organization can have on public perceptions and behaviours. Around the same time she discovered how great a difference one person can make toward creating positive change. This inspired Richelle to dedicate the rest of her career to advancing environmental initiatives by marrying her training, experience and beliefs.

Richelle is friendly, honest and straightforward, and makes her clients feel at ease by explaining the creative process and providing guidance.

Her values are deeply rooted...

Richelle believes in being kind to the earth, doing business honestly, and giving back to the community. Richelle enjoys working in her garden, hiking wilderness trails or volunteering with various environmental initiatives (although with a baby and two year old in-tow there is much less time for the weeding).

LinkedIn: https://ca.linkedin.com/pub/richelle-giberson/0/650/a97
The Right Audience, the Right Place, with the Right Message

Want to know more about us?
Well we'd like to know more about you too!